The Senior High School
Difference
Montessori develops the human potential, and this makes all the difference when your teenager enters Senior High School (Grades 11 and 12). During this 2-year period, adolescents are given opportunities to equip themselves for college and acquire new skills that will help them gain employment and open their own businesses.
Montessori Integrated School gives your children the flexibility to develop their potential through several options for their Senior High School education. By giving your child the chance to develop skills that are suited to his interests, his training will be custom-fitted to the one that best prepares him for all areas of study and life.
MIS Senior High School features the ACADEMIC AND TECHNICAL-VOCATIONAL TRACKS. We teach the subjects of Senior High School following the curriculum guides of the Department of Education. An academic mentor from among its faculty, staff or an expert in the student's area/s of interest guides and monitors the student's attitude and performance, helping to identify a specialization which would support the student's interests and future path.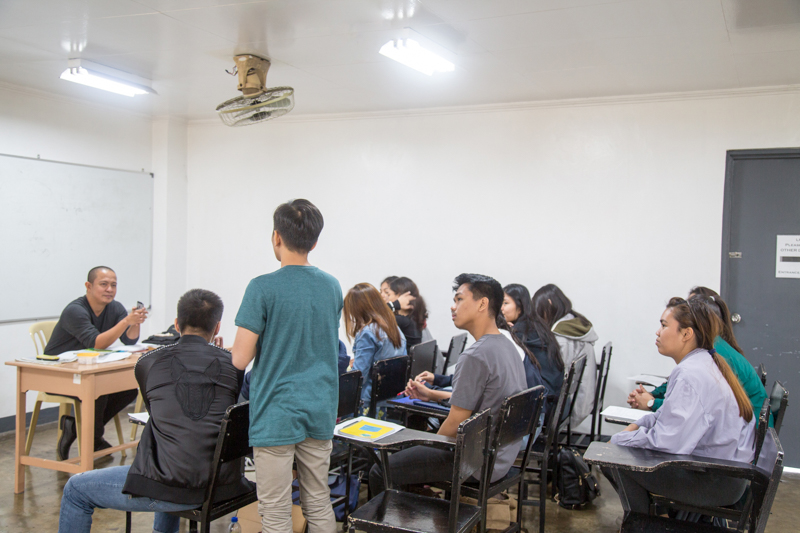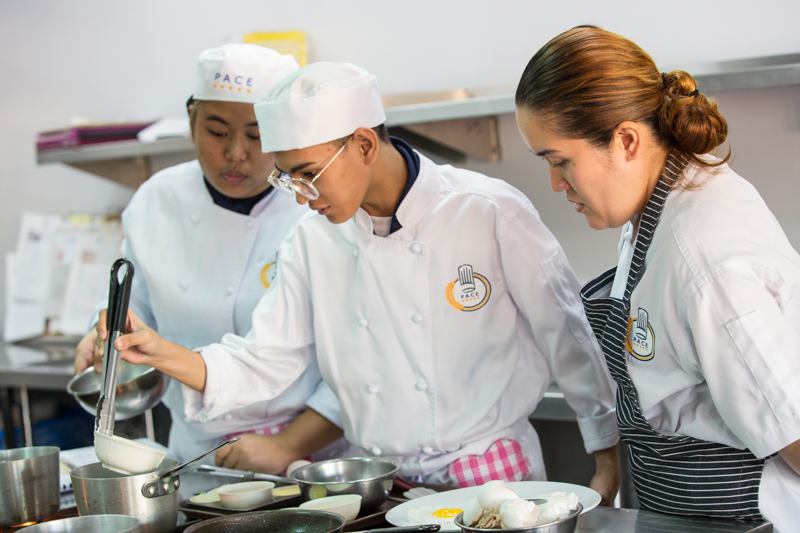 Humanities and Social Sciences (HUMSS)
This strand is for students who intend to build careers in the fields of education, journalism, the foreign service, law, and other similar areas. The subjects in this area are about people and their ideas, history and culture. Students in HUMSS learn to look back on the past and learn from mistakes, and use this learning to feed their knowledge of the present. Rather than study business, HUMSS looks at the behavior and mindsets of people, as means to understand current events and predict future trends.
The HUMSS has nine specialization subjects, namely:
Accountancy, Business and Management (ABM)
The ABM strand is perfect for those inclined towards mathematics. It is also the preferred track for those persons who want to venture into the world of business, marketing and enterprise. Students who plan on taking Economics, Business Administration, Accounting and Marketing in college can take ABM to prepare them for these college degree programs.
The ABM has nine specialization subjects, namely:
Science, Technology, Engineering and Mathematics (STEM)
For students who wish to pursue careers in the medical field, engineering and applied industrial technology fields — STEM is for you!

The STEM strand tackles the fundamentals of science, dealing with advanced math concepts (trigonometry, advanced geometry and calculus), as well as the foundations of physics, biology and chemistry.

The math subjects introduce deeper mathematical concepts to help prepare students who plan to go into architecture, engineering, computer programming and technology and other applied sciences in the college level.

Physics, chemistry and biology are all prerequisites for students who intend to go into the medical and allied medical sciences fields, such as physical and occupational therapy. The science subjects in this track also prepare students intending to take up medicine, nursing, dentistry, pharmacology, medical technology, and veterinary medicine.
The STEM strand has the following specialized subjects:
The focus of the STEM curriculum is to provide practical learning experiences for students to understand the concepts better through application, controlled experiments, research and practice.

Senior High School (SHS) students opting to take the Science, Technology, Engineering, and Mathematics (STEM) Strand have a set of core subjects slightly different from those taking the other strands (ABM and HUMSS). While students in the other strands take "Earth and Life Science" and "Physical Science," STEM students take "Earth Science" and "Disaster Readiness and Risk Reduction." STEM students are presumed to be more literate in science and, therefore, capable of tackling more advanced science subjects.
The GAS strand is for students who wish to pursue a more flexible college preparation program. Unlike the other strands, GAS students have no required specialized subjects. Instead, they have electives. Depending on their interests, GAS students can choose subjects from the other strands as their electives. They may also choose to take all their electives from just one strand, thus specializing in that strand.
Specializations can be chosen from the following fields: