Feature & Literary
Articles
All The Bright Places: A Review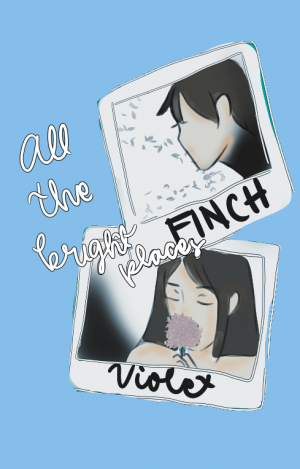 All The Bright Places by Jennifer Niven was a rollercoaster ride of emotions. It starts off with the two main characters – Violet and Finch– meeting at the ledge of their school's bell tower and the story kicks off from there. The story is filled with the romance that blossoms between the two main characters but it also explores important topics such as mental illness in its raw form, without any hint of sugar coating. The story itself was delicately balanced with well-written dialogue and scenes that seem to jump out of the book – both of which will make you cry, laugh, and fall in love.
I love the portrayal of the characters. Violet was the one who surprised me the most. She is introduced as one of the "popular" girls in school so she's surrounded by friends and people who adore her. However, after a car accident kills her sister, she becomes almost lifeless and builds metaphorical walls around herself that even she cannot climb over. That is, at least, before a geography project brings her and Finch together. Finch, on the other hand, is both playful and cheerful yet he still struggles to fit in, especially with his undiagnosed bipolar disorder.
Even with heavy themes like mental illness, following the story of Violet and Finch's blossoming romance is refreshing and surprisingly light for the most part. The dialogue shared between them never fails to bring out their chemistry and their interactions feel natural and realistic, unlike many young adult books these days.
All The Bright Places went straight to my "favorites" the moment I started reading it. Every line made me fall deeper in love with the story and its characters and I struggled to put down the book when I reached its bittersweet ending. To all young-adult readers out there, this book is truly a must-read.
By: Angela Lauryne Javier